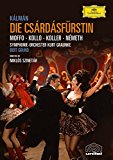 nur: €





Kalman, Emmerich – Die Csardasfürstin (GA)
Produktdetails:
*** New Product *** *** Europe Zone *** *** Europe Zone ***"Interpreteure"
Fürst Leopold – Karl Schönböck
Fürstin Marie-Luise – Irén Psota
Edwin – René Kollo
Stasi – Dagmar Koller
Boni – Sándor Németh
Silva Varescu – Anna Moffo
Rohnsdorff – Peter Huszti
Feri Básci – László Mensáros
Miska – Zoltán Latinovits
Budapest Operetta Ballet, Symphonie-Orchester Kurt Graunke
Conductor: Bert Grund
"Die Csardasfürstin"
A critically acclaimed film version of the sweet-and-spicy operetta classic.
Opera legends Anna Moffo and René Kollo star in this delightful romantic comedy about a Budapest cabaret singer in love with a young aristocrat. Audiences everywhere have been captivated by Kálmán's gloriously tuneful hit numbers, an irresistible mix of spicy Hungarian rhythms and the graceful strains of the Viennese waltz. This wildly popular 1915 operetta even scored a smash on Broadway as The Riviera Girl.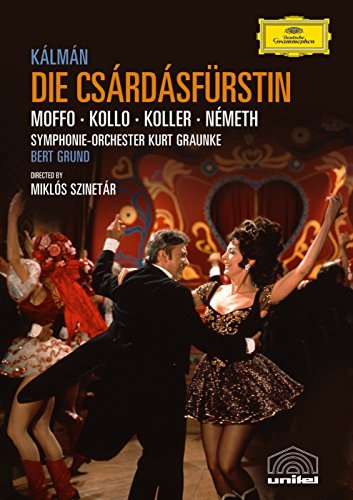 Das Denken die Käufer:


Posted by: Web-CD on 21. November 2016

Schlagwörter: Csardasfürstin, Emmerich, Kalman

previous - next